Angelo Michele Bartolotti (Early 17C - c.1682)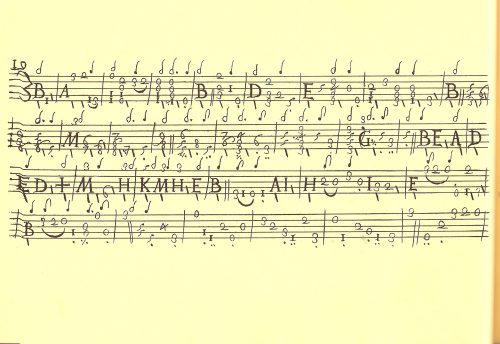 Italian guitarist and theorbo player Angelo Michele Bartolotti was born in the early seventeenth century, likely in Bologna. His first book of tablature, from which the transcriptions below are taken, was published in 1640. It includes a set of twenty-four passacaglias, one in each major and minor key, six suites, and one piece based on the Folia. Each of Bartolotti's passacaglias ends with a modulatory phrase taking the piece into the key of the next work. From the first Passacaglia in Bb minor, he employs a repeating modulatory scheme in which he falls a whole step then falls again a minor third. The first several keys, for instance, are Bb, Ab, F, Eb, and C. This modulatory scheme was pioneered by lutenists; Bartolotti, however, was the first to continue the scheme through all twenty-four keys.
Queen Christina of Sweden employed Bartolotti from 1652-54 as a member of a troupe of Italian musicians. When Christina abdicated in 1654, Bartolotti followed her to Innsbruck where he found work in the Hapsburg court from 1655-56. It seems likely that Bartolotti returned or journeyed to Italy as his second book, Secondo Libro di Chitarra, dedicated to Christina, was published in Rome.
Following the demand for Italian musicians, Bartolotti likely moved to Paris sometime after 1660, where he became known as a virtuoso theorbist. Bartolotti likely remained in Paris until his death after 1682.
Free Angelo Michele Bartolotti Sheet Music
Both from Bartolotti's first book.
Angelo Michele Bartolotti Sheet Music for Sale
Notable Works by Angelo Michele Bartolotti
None of Bartolotti's works have really made it into the standard repertoire. Here is a prelude from his second book.