Domenico Pellegrini (early 17C - c.1682)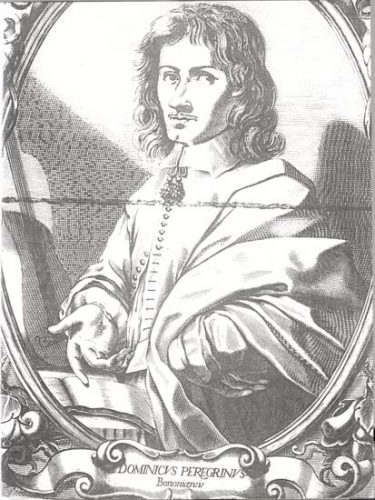 Domenico Pellegrini was likely born in Bologna, Italy, and worked there as a performer and teacher. Like his other contemporaries, Pellegrini wrote music that included both the plucked (pizzicato) and strummed (battute) styles. Little is known of Pellegrini's life other than that.
In his one book of guitar music, Armoniosi concerti sopra la chitarra spagnuola, Pellegrini includes some baroque dance forms of the time, passacaglias, and chaconnes. You can check out an overview of the contents of Armoniosi concerti here.
Free Sheet Music by Domenico Pellegrini
Guitar Loot – There are three Pellegrini pieces about half way down the page: Allemanda, Corrente, and Balletto.
Domenico Pellegrini Sheet Music for Sale
Concert Works by Domenico Pellegrini
Most of the works by Pellegrini that get played are from the David Grimes book linked above.