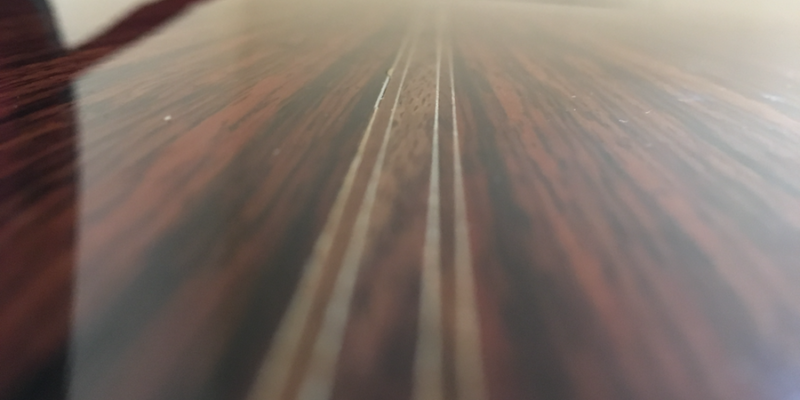 Planting or preparing is the act of putting a right hand finger on the string before it has to play. This produces a lot of security and can improve overall accuracy. Sequential planting is simply planting one finger after another, and differs from a full plant where all RH fingers of an arpeggio pattern are put on the string before any fingers play.
Breaking down p i m
To illustrate this, let's look at the arpeggio p i m. Usually this can be played with a full plant, but its worth every players time to explore sequential planting even for ascending arpeggios. I use sequential planting almost exclusively.
As p plays, i prepares and touches the string it's about to play. As i plays, m plants and prepares. Finally as m plays, p comes back to the string and the pattern starts over.
The Trouble
Where most players, especially beginners, get into trouble is they treat each movement individually. This means their arpeggios look something like this.
p plays
i plants
i plays
m plants
m plays
p plants
p plays, repeat
In other words, they treat the plant and execution as separate parts. In reality, p playing and i planting should feel as if they are the same motion–they both happen at the same time. In the beginning some separation is okay, but strive towards fluency of moving a finger into position and playing with another at the same time.
This can be practiced by building an arpeggio from the bottom up. So practice just playing p. Then play p while i plants (don't play i yet). Then play p while i plants, then play, i, stop and repeat this process a few times. Then add in a plant of m at the end. Finally play m, and eventually add in a plant ofp. Essentially this is constructing an arpeggio one finger at a time.
Does anyone else use sequential planting exclusively? If not, where do you use it?