I don't really understand the way they bind books of music. Without a coil binding or something similar, the book doesn't stay open on the on the stand. And every time I make copies of music I misplace them (and all my fingerings and notes on the score), so I like to work from the original. It's very hard to lose music you spent $20+ on.
So, let me introduce you to the best 70 cents I've ever spend: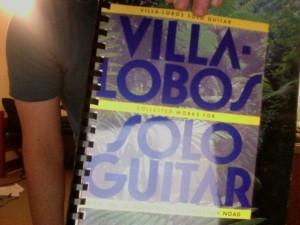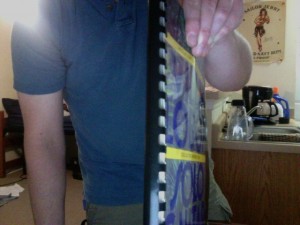 I had the print shop on campus rip the binding off and rebind the book. I was hoping for a wire coil, but they were not able to do that.