How to Stop Your Guitar from Sliding While Playing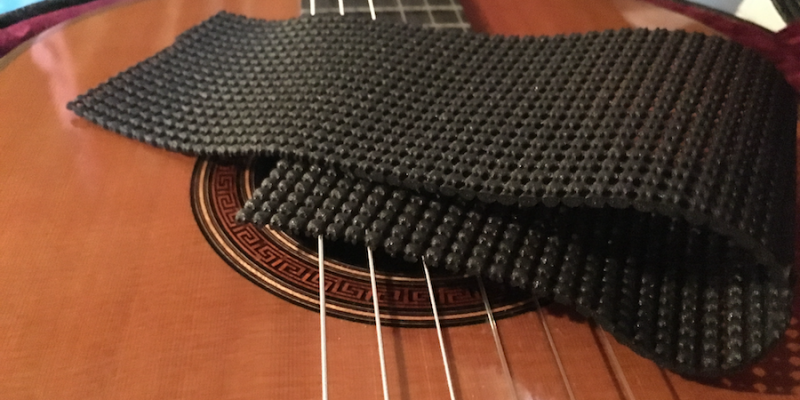 Ever played a concert or been practicing and felt like your were fighting to keep your guitar in place? It's the worst with slacks: the guitar slides everywhere. Enter the leg sticky.
A leg sticky is a small patch of shelf liner or a cut up swim cap. Anything that has a lot of friction will do fine. I use shelf liner.
Simply cut a chunk of of whatever material you chose, put it on your left leg, and set the guitar on top of it. This should keep the guitar from sliding. When you play in slacks, it's also a good idea to put another bit of material on your right leg where the guitar contacts it. This will keep the guitar's neck from getting pulled back. To be honest, setting the material on the right leg will probably do a better job of keeping the guitar in place.