The Five Most Important Things to Keep on Your Music Stand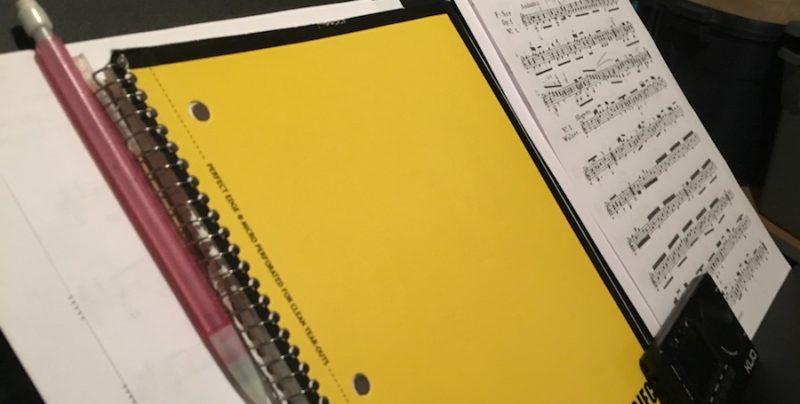 How many times have been without a crucial tool needed for practicing? It sucks, and taking time out of practicing only makes it worse. Here are some of the most important things to keep on your music stand.
A Pencil (or three) because it's the most important tool you'll use. Don't be afraid to take notes on your music or writing extra dynamics or put in phrasing slurs. And never write in pen because, lets face it, you'll probably change your mind.
A notebook because you keep a practice log. Use the notebook to track things that are better left off the sheet music. This includes ideas about practicing and interpretation that aren't easily conveyed in expression markings.
A metronome is handy to have around as well. Using a metronome doesn't have to mean working up a tempo one or two notches at a time. Instead try playing at a slow tempo followed by a tempo about 10% below concert tempo and finally concert tempo. There's a lot of ways to use a metronome, but don't become reliant on it in every aspect of practicing.
A Tuner can be used if you're not comfortable tuning to your metronome's A440.
Your music. I only add this one because our memories are faulty. Many of you probably have pieces memorized –pieces that you play every day. That's great! It's good to have concert-ready pieces like that. But don't forget the score all together. Keep looking at the sheet music, and refresh your memory about all the little details.
Do you have a practice space at home? What do you keep nearby? Maybe we all need drink holders on our stands?