2011 Great Lakes Guitar Competition Winners
The Great Lakes Guitar Festival & Competition was held April 8-10, 2011 in Rochester, New York.
There were two rounds:
A prelim round where competitors had 8 minutes for a program of their choice.
A final round where three competitors had 20 minutes to play a program of their choice.
The Competition Winners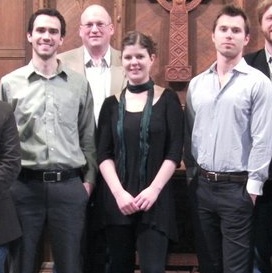 Watch Winner Piotr Pakhomkin Play
Here's a video of Piotr playing Capricho Arabe by Francisco Tarrega.
The winner information was taken from the Great Lakes Guitar Society Facebook page. Stop by and "like" them to find out about all the cool stuff they do.