The Best Fingernail Tool You've Never Heard Of

Please note: these are out of stock for the foreseeable future. A fingernail buffer should work.
About two months ago, I received a mysterious envelope in the mail. It was from a friend — I recognized the return address label — and inside were four multi-colored, 2″ x 2″ pads. I had no idea what they were.
How Micro Mesh Changed My Life
Before a concert last year, the guy who booked me handed me a set of micro mesh sheets and a foam block to wrap them around.
That's when I learned that sandpaper, even really high grit sandpaper, sucks for smoothing nails out. Micro-Mesh, however, is amazing. If you've ever tried it out, you know that it makes your finger nail edges amazing smooth and noticeably improves tone.
I was hooked — Micro-Mesh was the only tool I was going to use to finish my fingernails from now on.
Turns out those mysterious, multi-colored 2×2 pads my friend sent me were Micro-Mesh — Micro-Mesh on a foam pad.
As mentioned above, Micro-Mesh is amazing, but these pads took it a step further: easy to hold and use, and no extra foam block to keep track of. I called up my friend and asked, "who else knows about these things? Because every guitarist needs to check them out."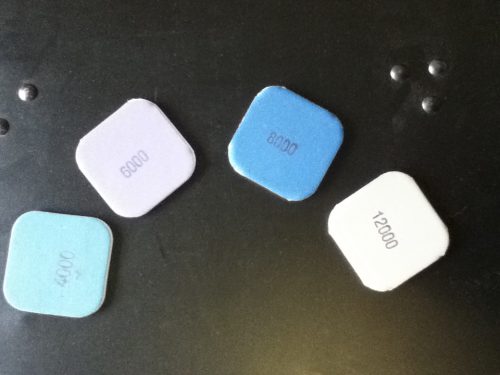 What Other People Said about the Micro Mesh Pads
I ordered several sets of the Micro-Mesh Pads and send them to other guitarists. The feedback was overwhelmingly positive. Here are a few responses.
"The micromesh pads are brilliant. They helped improve the roundness and clarity of my tone far beyond anything I have played with before."
-Andy Jurik
"I have used every nail product I could get my hands on over the past six years and nothing has performed as consistently for me as the micro-mesh pads. My tone has become fuller, clearer and possesses a depth I've not had with other products. The built in cushion makes them more convenient and easier to use than standard micro-mesh and the foam block."
-Seth Guillen
Get Your Set of Micro Mesh Pads
The Classical Guitar Blog has always striven to provide high quality information. We also want to make sure you know about the best guitarists, books, CDs, and products. Sometimes that means selling something on this site.
Right now, you can order a set of four Micro-Mesh pads for $9.99 (plus $3.99 shipping). Each set includes one 4000, 6000, 8000, and 12000 grit pad.
Why use micro mesh? Smoother nails mean better tone for you, and micro-mesh is more durable than the average piece of sandpaper.
Right now we're only shipping to the United States and Canada. No international orders at this time, sorry! There are only 30 sets of these pads in stock at the moment. We may get more if this initial round goes well. So, if you'd like to try out the micro mesh pads, get your order in.
More Photos
100% Money Back Garuntee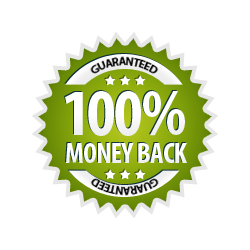 I'm confident you'll love these things. If this is your first time trying micro-mesh, I'm even more confident you'll like them. And if you don't love them, don't worry. Just send them back for a complete refund.
The set of four micro-mesh pads is $9.99 plus 3.99 shipping to anywhere in the US or Canada. Payments are made securely via Paypal. Don't have a Paypal account? Paypal also takes credit and debit cards.