An Interview with Matt Palmer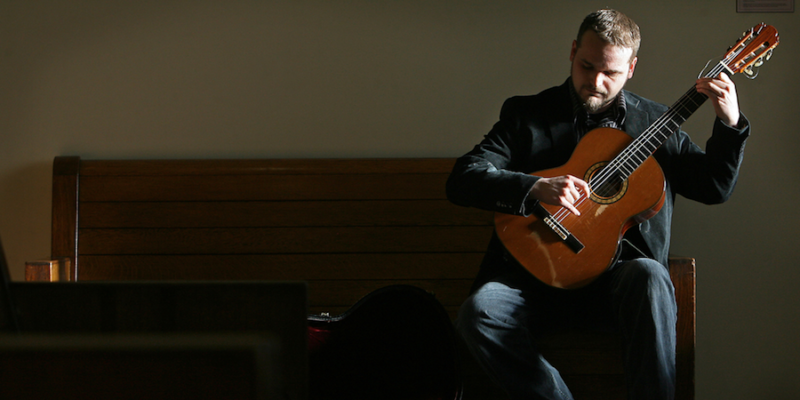 Matt Palmer is a Tennessee native with an extraordinary musical gift. He's an electric guitarist turned classical and holds degrees from MTSU and Appalachian State and holds a DMA from the University of Arizona. Matt is known for ridiculous scale technique, which he explains in the videos below.
I had the privilege to see Matt in concert at the WIU Guitar Festival. The performance was outstanding. Matt's superior technical skills only serve as a vehicle for him to showcase his mature sense of musicianship and musicality. Be sure to check out his debut CD, Un tiempo fue Italica famosa, which features works by Rodrigo, Turina, Tárrega, Rudnev, Ponce, and Rak.
Connect with Matt on Facebook and Youtube.
Part 1
How Matt got started playing guitar
What led him to classical guitar
Matt explains the beginnings of his scale technique
Part 2
Matt outlines his scale system
Some information about Matt's debut CD
How he selects repertoire to record or perform
Part 3
About Matt's recording process (gear, set up, and lessons learned)
What lessons carried over from recording into the concert hall
Part 4
How Matt deals with performance anxiety
Matt's upcoming projects
Title Track on Matt's CD
Photo by Mamta Popat.